Here's some pictures taken during a couple of days away with my better half last week in Alsace.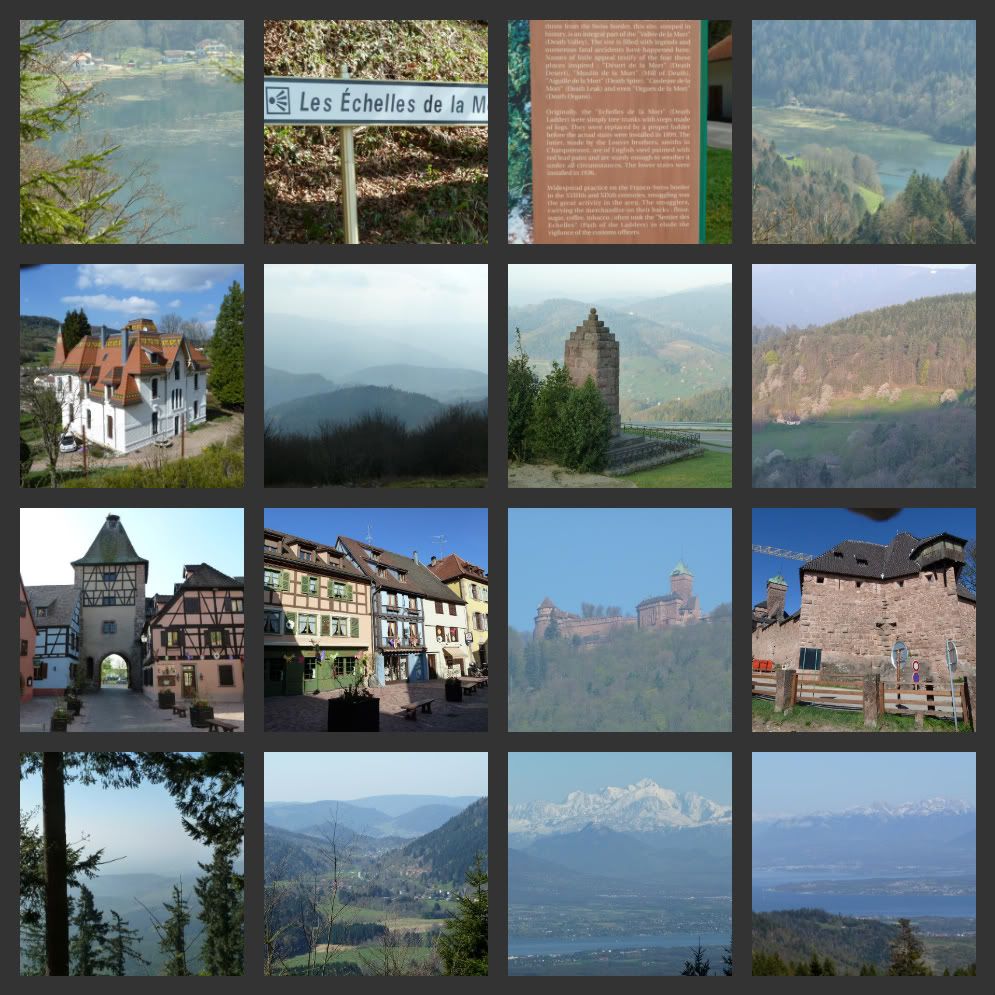 Unfortunately the GT was back to its old ways with the stalling problem reoccuring badly. During a prolonged 20 minute spell it stalled at least a dozen times at junctions or in slow moving traffic. Last year I had the same problem and complained bitterly that this is a potentially lethal problem, so the garage made a software mod, but all it consists of is adjusting the rate of return of the throttle so that the revs fall more slowly back to tickover. Although this gives a few more seconds to catch a potential stall, it also means that you arrive at downhill hairpins to find the engine braking you expected isn't there as the software has overriden your expected input and kept the throttle opening higher!
A friend reckons it's running too lean as my fuel usage is only around 5.1-5.3l/100 which is actually a corrected 5.3-5.5l/100. Not sure if this is due to me revving it lower and surfing the torque, especially given its a 106bhp French versioni, does anyone else have such low consumption?
Also oil usage seems to be creeping up over the last few thousand kms. It's due a 40,000 service very soon and usage is around 250ml per 1000kms compared to the same amount in only 2000kms a few months ago. As weather and temperatures have changed to the amazing 27 degree C we had last weekend from the average 14-16 C earlier this year, could this be the answer?
I also had the Zumo 550 crash, and it only came back to life after physically removing the battery and reinstalling. I guess its a bit like rebooting a PC, but it's amazing how much you get to rely on the data, not necessarily for the route as I always use maps too, but for the radar warnings and time of arrival calculations, or where the nearest petrol station is.