Alps 2013 - International Rally in Andermatt - July 8-12, 2013
Swiss Alps is one of the most iconic destinations in the world for motorcycle riders and we are happy to be able to create a once-in-a-lifetime riding opportunity for K and RR fans during the week of July 8-12, 2013. The event will start on Monday July 8 and terminate on Friday July 12, 2013 in Andermatt, Swiss Alps
http://www.andermatt-swissalps.ch/Home.6.0.html?&L=1
.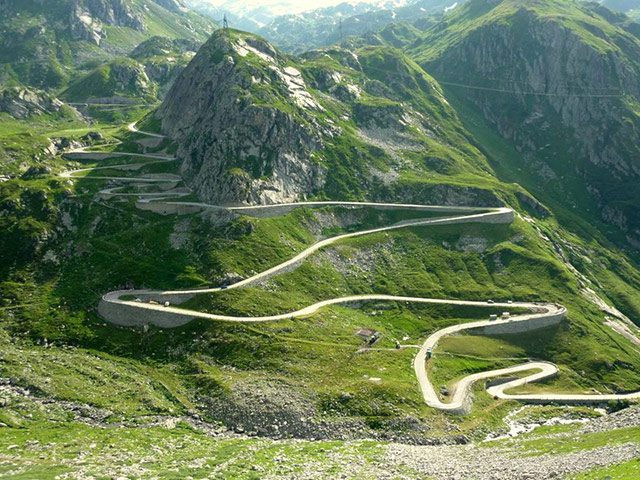 INFO & GUIDELINES
1-
Member "Sundog" has graciously volunteered, but we also need two more volunteers for this event. If you know the area, are planning to attend, and would like to help out, please let us know by replying below.
2-
Date, Mon-Friday, 8-12, 2013. The base will be in Andermatt.
3-
Decide on a 4 day route. Since the first day is meet and greet, riding a little locally and having the big welcome dinner. Paid for by each person directly.
4-
Use your hotel in Andermatt as your base for the week, leave all your luggage there, so you can ride the bikes with as little weight as possible.
5-
Please use the web to pick hotels and let us know in this thread where you'd be staying. There is no doubt that one hotel will become BMWSuperBikes Central.
6-
It's not the miles in your ride, it's the ride in your miles (this is a personal quote). Plan short rides. Well, short by my standards. Plan 100 mile rides a day. That's 160km. For the alps that is the twistiest place on earth 100 miles is a lot of miles to cover in one day. Don't make it just about putting mileage. Make is also about sightseeing, camaraderie, good food, taking pics, and also hitting certain passes again and again. So, don't get caught up in putting on the miles, look for the fun factor.
7-
Must end each day well before dusk and don't start too early either. Plan on ending the ride at 4PM, and don't start the actual ride sooner than 9 or 9:30. Meaning have kickstands up by 9:30 and bikes returned to hotels by 4PM. allow members personal time. Granted during the week not everyone will be available for each dinner. the big dinners are the first and last nights. But then you also have the breakfast gatherings. it doesn't matter when people wake up as long as they are on the bikes with the engine running and kickstands up at a certain time.
8-
Last day, will be same as other days, except there will be the finale dinner. Plan on ending the last day ride by mid afternoon, 3PM latest.
9-
There will be no fees and no responsibility from our side on booking hotels or advance payment on meals or anything like that. Our volunteers are simply facilitators and guides. You are responsible for everything, including paying for all fees, tolls, meals, hotels, fueling, bike rentals if need be and other such fees. You are also responsible for having proper insurance.
10-
Join and ride at your own risk, as you already do everyday of your life. BMWSuperBikes will take no responsibility whatsoever for members' riding skill level of lack thereof and nor for their safety. Ride at your own level. You do not need to ride within a group at all. Each day you'll be given a plan for a ride for that day. You're welcome to hookup with some to ride in groups or do it alone. We are not responsible for damages, accidents, faults or any matter of safety in any form or shape. You're 100% responsible for your own safety. This is not a guided tour, nor a professional motorcycle tour event. This is an open event for a group of enthusiasts with similar taste in machines to explore the most iconic riding area on the planet.
If you are planning to attend please post in this thread. Also let us know which hotel you are planning to stay.